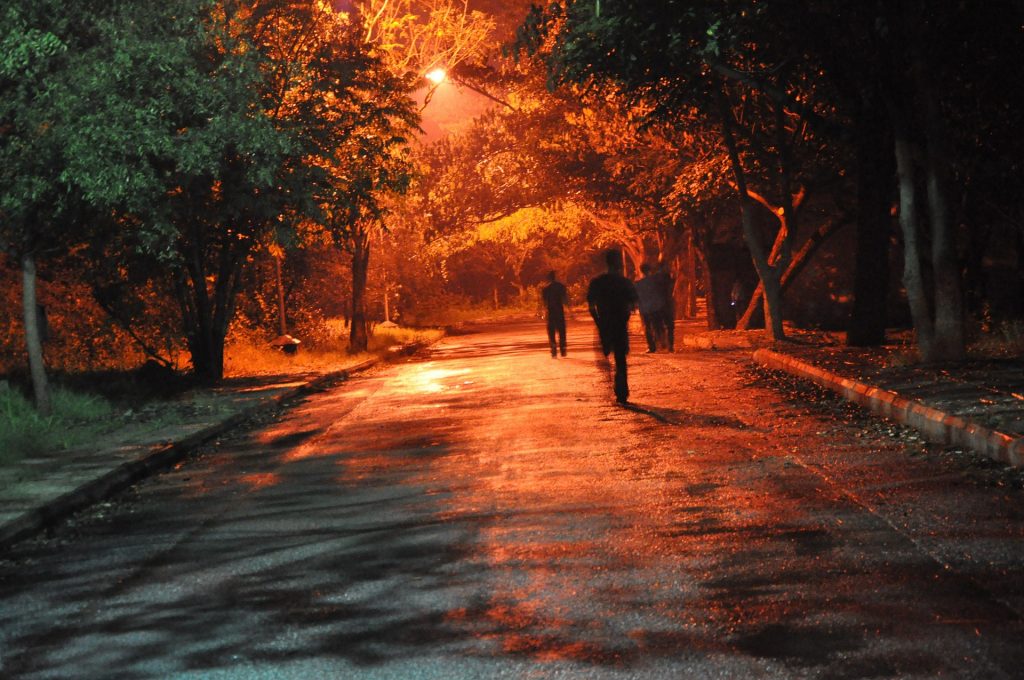 According to Europol, over 10,000 unaccompanied minors have gone missing crossing EU borders and within the EU. In this episode of Declarations, we ask: how can a minor become lost in Europe? What has happened to them since then? What is being done to find them?

Declarations panellists, Niyousha and Francesca, are joined by Cecilia Ferrara and Ismael Einashe, two investigative journalists from Lost in Europe: a network of individuals and organisations committed to investigating and exposing the stories of the disappeared minors. This is a complex task because, firstly, these minors often don't want to be followed and/or are forced into informal economies and networks that maintain their invisibility; and secondly, because these stories are inherently cross-border, requiring expertise and resources from across the world.

Addressing the causes of this crisis, Ismael highlights that whilst people arrive at the borders of Europe for various reasons, the displacement of people internally within the EU is due to EU nation's internal border policies and failed systems. Even within Europe, these young people are often met with violence from police and attempts to displace them onto other authorities; "the EU's border policies and practices put vulnerable people into even more vulnerable positions".

Cecilia notes how the flows and movements of these minors often mirrors geopolitical factors, such as national crisis and EU border closures. "In 2015 many unaccompanied minors came from Afghanistan, then there was a flux of Egyptian children, now there's a surge in Tunisian children". Addressing the realities of these minors once in the EU, Cecilia and Ismael explain how they are often exploited by criminal sex work and drugs organisations, or in more normalised contexts such as restaurants and as domestic workers. The forms of exploitation often interlink with the origins of the minor, because local mafias are now working across borders and transnationally to make the most out of this influx of unaccompanied minors.

Yet, profiting from lost minors does not only occur illegally. Cecilia points to the growing presence of privately-run refugee camps in southern Italian designed specifically for minors. This is because minors gain a higher premium from the government and so housing minors is more profitable for the owners of these camps. This growing industry is bringing new streams of cash into long neglected areas of southern Italy. However, conditions in these camps have been widely criticised. Given their conditions, few young people want to remain in them for undetermined amounts of time, and so many take the risk of continuing further into Europe.

Addressing the theme of 'memory', Cecilia, Ismael and the panellists comment on the importance of what Lost in Europe do. For Ismael, gathering these stories mean that we have documentation on the brutality of EU nations and their approach towards unaccompanied minors. For Cecilia, these stories work to remind us that, although most have us have been fortunate enough to not have to endure this brutality, the possibility is always there and it our responsibility to continuously work against such forces.

If you are interested in getting involved with the Lost in Europe project, please contact lostineurope@vpro.nl / lostineurope@verspers.nl

Key Links:

Lost in Europe: https://verspers.atavist.com/lost-in-europe
Europol '10,000 missing children' figure : https://www.theguardian.com/world/2016/jan/30/fears-for-missing-child-refugees
Trafficked Vietnamese children working in cannabis farms: https://www.theguardian.com/society/2017/mar/25/trafficked-enslaved-teenagers-tending-uk-cannabis-farms-vietnamese
Dart Centre for Journalism and Trauma: https://dartcenter.org/ 
Guests:

Cecilia Ferrara is part of the Lost in Europe team and co-founder of the Investigative Reporting Project Italy. She is an expert of Balkan politics, society and organised crimes, living from 2007 to 2010 in Sarajevo and Belgrade. She is co-author of the book Narconomics (2011) on the international traffic of cocaine and heroine. At the moment she works on transnational investigative journalism projects. She graduated in European Contemporary History at the University of Florence.

Ismail Einashe is part of the Lost in Europe team and a feature and investigative journalist. He has reported from over a dozen nations in Europe and Africa covering world news, global migration and refugee issues, citizenship and conflict and human rights, and often, the intersection between all of these areas. Ismail is an Ochberg Fellow at the Dart Center for Journalism and Trauma at Columbia University Journalism School. He is also an associate at the Cambridge University Migration Research Network (CAMMIGRES).